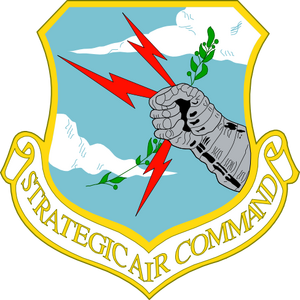 The Strategic Air Command, or SAC for short, is one of the ten Unified Combatant Command that have command and control over the United States Armed Forces. The SAC is reponsible for the strategic duties for the USAF, the US Army Air Forces and the US Marine Corps Air Force. It was formed in 1946 and is garrisoned at the Offut Air Force Base in Nebraska. The Strategic Air Commands' Motto is, "Peace Is Our Profession." The SAC was a major part of the Third World War that started in the year 1986
Ad blocker interference detected!
Wikia is a free-to-use site that makes money from advertising. We have a modified experience for viewers using ad blockers

Wikia is not accessible if you've made further modifications. Remove the custom ad blocker rule(s) and the page will load as expected.